Background Handling Systems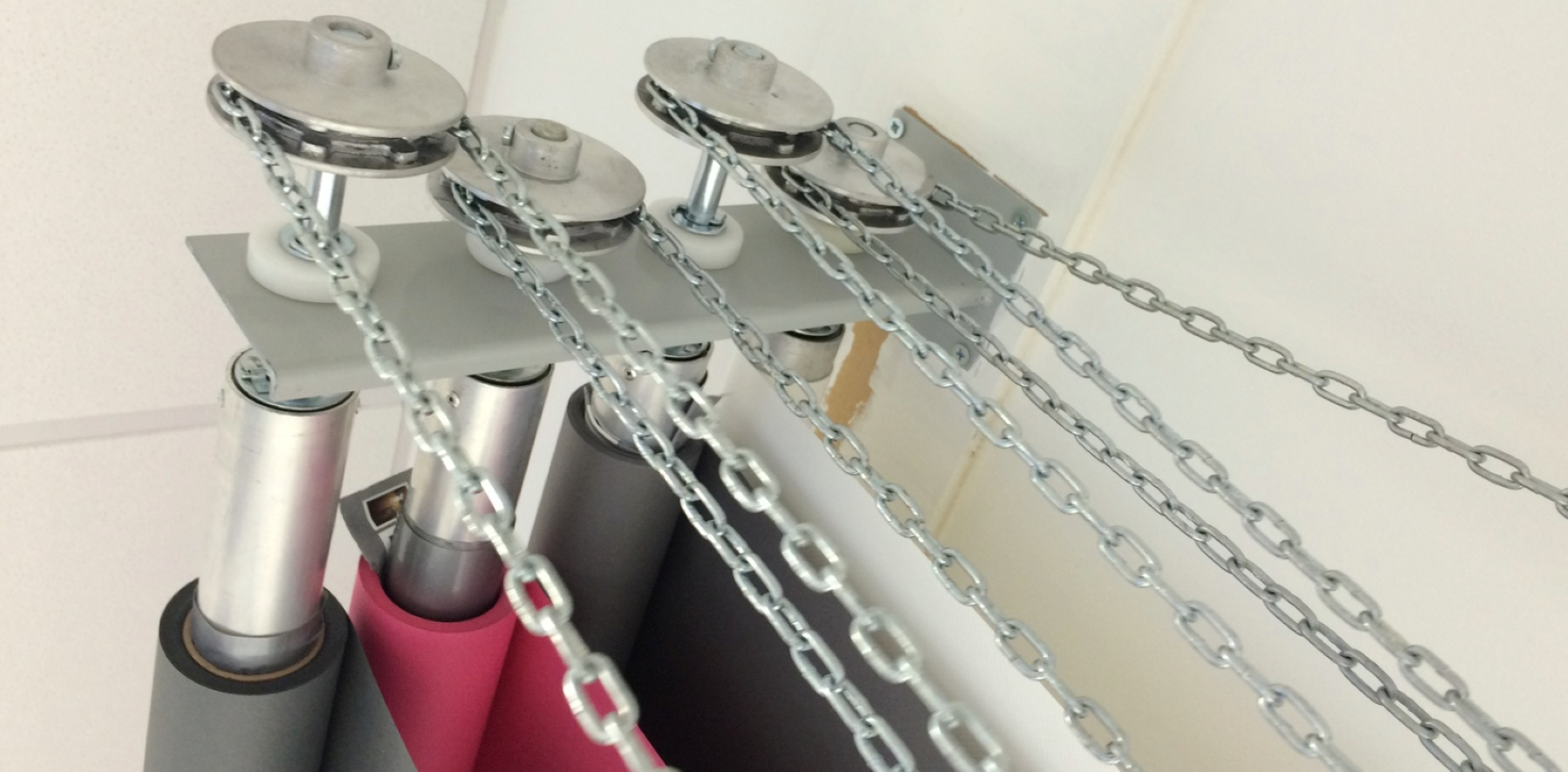 Background handling systems and accessories to store and support paper, canvas and vinyl backdrops in a studio or on location.
Ceiling/Wall Mounted Systems are perfect for studio use and are fixed to the wall or ceiling.
For light use of lower weight backgrounds then an expan system works fine.  However, remember not to leave paper backgrounds on the system for a sustained period, they may start to sag in the middle.
For heavier use using multiple backgrounds and heavy weight backgrounds we would recommend you go for our PCS chain system or the Rolleasy Background Support.  Both of these systems can handle multiple rolls including heavy weight canvas and vinyl or the 3.55m wide Colorama background rolls.
The chain system is usually available from stock and can be shipped immediately and starts at £209 (ic VAT)
The Rolleasy is often known as the Rolls Royce of background systems but does have a higher price tag.  The Rolleasy works using a crank system and the handle can be removed during use leaving no swinging parts.
We also have storage options for your paper backgrounds for when they are not in use.
Portable systems are perfect if you are a location photographer.  Ranging from a single stand to hold pop up backgrounds to 3 piece support systems for rolled backgrounds such as paper.  If you have a large curtain style background then we also have our own system which will hold up to 7m wide curtain backgrounds.
Please consider sand bags if you are using portable systems.  We have options ranging from 3 - 10 kg's.